The hotel's own hot spring Lovely hot water flows out. This spring can only be enjoyed in the Grand Bath.
Yomatsuri Spa
Men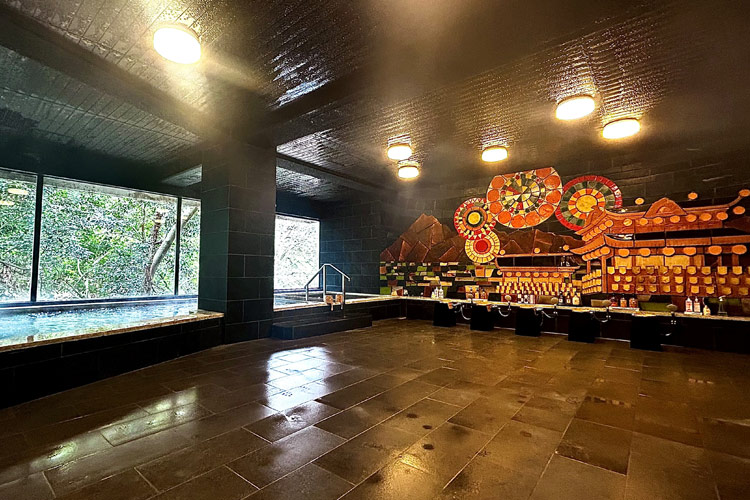 Megami Spa
Ladies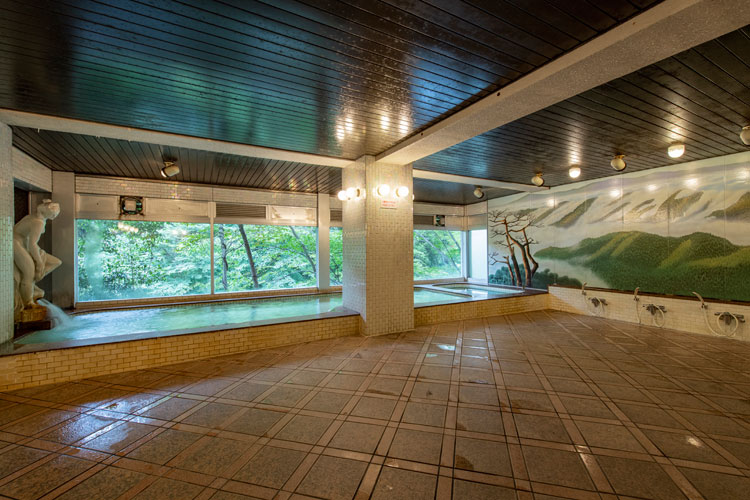 Spa type: Simple sulfur spa (Full sauna facilities in both men's and ladies' spas)
Hotel's own hot spring since it first opened. The spring water is clear and colorless, and without any odor. It is alkaline with a ph. value of 8.8.
Because the water that flows from the spring has a temperature of 13oC, it is heated further. As it contains metaboric acid, it is good for nerve, joint and muscular pains, and the gentle water makes your skin smoother as well. The hot spring water is used only in the Grand Bath, which also has saunas, so you can recover from the tiring exertions of everyday life.